Travis Nelson's take on the steroid controversy, Bob Dylan style...






Trainer's in the basement
Mixing up my medicine
I'm in the on-deck
Thinking about the upper deck
The man in the turtleneck
Fed up, ticked off
Signed a bad contract,
Feels like he was ripped off!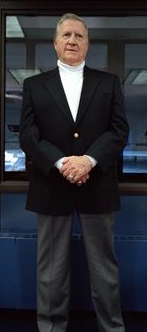 Watch Ja-son,
It's steroids he's on!
Came into camp
Having lost himself a ton!
He better duck down the hallway,
Avoid reporters today.


The man in the Yankees cap
With the Bic pen
Wants you out of this slump,
You get to ride the bench.





Barry seems bulked up
Looks like he could shot-putt,
Talkin' bout the 'roids put,
Unknowingly in his butt.
Fans cheer anyway
Barry says someday
He'll pass 'old Double-A,
Cooperstown? On his way!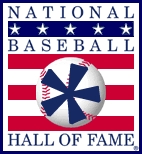 The Say Hey Kid
Don't believe what he did.
100 walks on four throws,
Seven hundred big-blows
They say he owes
Success at 4-0
To cream & clear dose.
Indict BALCO!
You don't need a roadmap
To know the way Union goes.

Get sick, get well
Hitting now? What the hell!
Feel well? Hard to tell
If tumor's gone and patell-
ar tendon's all done,
You BUM! You failed,
But no jail, too frail
Plead your case to no avail!





Look out Gi-
No more MVPs
But User? Cheater?
Acts like Saint Peter!
Seven-time repeater!
Don't need the whirlpool,
Recover with 'roids, fool!
Follow Derek Jeter,
And Asterisk* the leaders!




Ah! Thin guy, with tie,
Short sleeves, (pet peeve), press release:
New tests, no Jest!
(Or McCain will arrest!)
Please her? Please him? Not miffed?
Sorry I'm a stiff.
Twenty years of ownin'
And they turn you into Commish!




Look out Bud,
They say you're a dud!
Better meet with Don Fehr
Help the Union this year
Don't let Orza steer
Or discussions will veer.
Don't wanna be a bum
You better play dumb,
The ploy don't work
Just listen to those "Bronx Cheers"!