Not that I'm really any good at this (I picked the Angels to win the World Series over the Giants last year, and by "Angels" I mean "Yankees." Oops.) but I'm going to give you my three and a half cents on the 2003 postseason anyway. Because what the hell, you're here anyway, might as well do something productive, like read. Let's take the playoff series one at a time, because four at a time is just too messy, and I'm too lazy to clean up after myself.

Yankees
vs. Twinkies


You can probably guess what I think about this one. The Yankees will certianly not allow themselves to be embarassed in the first round of the postseason for a second consecutive year. No sir, we're waiting until at least the second round before we start playing like bench-warmers from an American Legion team. Overall, it's hard not to like the Yankees' chances with Mussina & Pettitte (81-30, 3.46 ERA career at home) at The Stadium and then Clemens and Mussina (20-2 career against Twins) in the Dome.

Besides, how hard can it be to beat only two guys?!!? WITH THE SAME DNA??! They're twins!

Seriously though, kudos to the Twins for winning them when they counted, playing hard and pulling out all the stops when they needed to, but they're not getting past the Yanks. The Twins took advantage of a mostly soft schedule down the stretch, and it took them until the last week of the season and collapses by the WhiteSox (only 8-10 since Sept 10th) and Royals (13-15 in Sept) to wrap up a very weak division.

Sure, anything can happen, but it won't. Yankees in 4.

Oaklands
vs. Bostons


Normally, this would probably be billed as Boston's vaunted offense against Oakland's vaunted pitching, but Mark Mulder is on the shelf, and nobody from the Athletics is really hitting like they'll need to in order to get past the RedSox starting pitching. As for the rest of you, well, if you can't be an Athletic, be an Athletic Supporter!

I'll give this one to the Wild-Card-Winning BoSawx. But I won't like it.
Red Sox in five.

Braves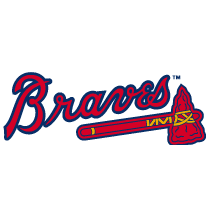 vs. Cubs


This should be interesting. The Braves had, uncharacteristically, the best offense in the National League, while the Cubs' pitching was among the best in the Senior Circuit, including setting a new record for team strikeouts in a season. But in the end, I'll give Atlanta's wonderful offense and decent pitching the edge over Chicago's "Team of Destiny (and Strikeouts)" and mediocre offense. Dusty Baker is great at getting whatever he can out of aging veterans during the regular season, but's he's hamstrung himself with older, slower and less on-base prone hitters in the lower lineup and bench, and he won't get what he needs out of them.

All over North Chicago, businessmen will skip out early to watch the Braves put the nail in the Cubs' coffin.
Braves in 4.


And last, but not finally...

Marlins
vs. Giants


This is one of those series that would scare the crap out of me if I were a Giants fan, and if I hadn't just gone already. The marlins, frankly, are not that good a team, but they deserve credit for winning the games they had to win, and the Phillies (13-13 in Sept) don't. The Marlins were 8th out of 16 NL teams in both ERA and runs scored, decidely mediocre on both counts, but they won the close games, and with their pitching, they're usually close. Bonds and the Giants are pretty good at taking walks, but the Marlins don't give a lot of them up, so it might not matter.

Also, the Marlins' offense isn't built around walks, so the fact that SanFran is good at preventing these doesn't necessarily help them. I hate to say it, but I really think that the Marlins could ride their hot pitching and timely hits to a quick defeat of the Giants, whose offense gets extremely thin after Barry Bonds.

Marlins in 5. But I hope I'm wrong.