Delvis Has Left the Building...

Yankees Get:
Antonio Osuna (RHP)
Delvis Lantigua (RHP)

White Sox Get:
Bartolo Colon
Jorge Nunez
$2 million (from NYY)

Expos Get:
Rocky Biddle
Jeff Liefer
Orlando Hernandez
Cash (from CHW)

What's this all mean? It's a salary dump for the Expos, and even for the Yankees, not much more. The Yankees have too many starters, and don't want to hafta pay El Duque $6 mil not to be one of them. The Expos have to trim payroll, and Colon makes more than anyone else does, so he goes. The White Sox get Colon (and get to rub the Cleveland Indians' noses in it) by virtue of the fact that they are NOT the Red Sox, who seem to be achieving the status of "ugly kid no one want's to hang out with but no one has the heart to tell to go away" in many of these negotiations, as outlined by Mike's Baseball Rants (congrats on 20,000 visits!). This transaction just solidifies their position.

The Expos, under the royally screwed up construct of joint ownership by their competitors, had no choice but to trim payroll, and it would seem that at least half of El Duque's salary would be covered by the cash from the Yankees and Pale Hose, if not more. They get Hernandez, who's no Bartolo Colon, but is also no slouch, and if healthy, should give the Expos about 200 innings of better than average pitching, for a lot less than what they'd have to pay Colon. What else do they get? Not much. Jeff Liefer is 28, and can best be described as "Brian Daubach-Lite". A servicable bench guy, but not much else. Rocky Biddle (incidentally, if I had a name like "Lee Francis" I'd want people to call me "Rocky" too) is a replaceable swing man out of the bullpen, who's never finished a season in the majors with a winning record or an ERA under 4.00. He's only 26 right now, but is not really a prospect. Just bullpen filler.

In fact, nobody involved in this trade is a prospect. The White Sox also got Jorge Nunez from the Expos, who hit .291 in 91 games at Ottawa (AAA) last year, but walked only 12 times in almost 300 trips to the dish, and has no power. He does run a little, with 27 steals in 34 attempts, but that makes him "Pokey Reese Lite." Yuk.

The Yankees got D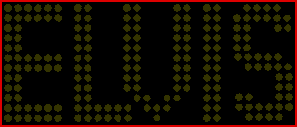 Lantigua:
 
                        W-L ERA   IP   H  HR BB SO 
Birmingham Barons (AA)  6-2 3.48  85.3 67 6  35 66 
Charlotte Knights (AAA) 1-5 5.85  52.3 46 10 29 41 
His age isn't even listed on Sports-Wired.com, since he wasn't
Always On My Mind
until just recently.
Suspicious Minds
are wondering who this guy is. At Birmingham he showed signs of becoming the
Big Boss Man
, but his attempt to
Follow That Dream
to the next level and become a
Flaming Star
got him
All Shook Up
, and had him longing
For the Good Times
and the
Green, Green Grass of Home
. If he had been dreaming of the majors and the
Girls! Girls! Girls!
he might encounter there, he wound up asking just to
Help Me Make It Through the Night
. He got a little
Wild in the Country
, essentially telling International League batters "
You'll Never Walk Alone
", issuing more than one free pass every other inning, after not getting in much more
T.R.O.U.B.L.E
. than a walk every third inning in AA. His strikeout rates and hits/9IP stayed decent, suggesting that his fastball would still get ticketed on the
Speedway
, but the
Spinout
in his home run rate had him wondering
What Now, My Love?
What I'd Say
, after looking at those numbers, is that he won't get to the majors until
A Hundred Years From Now
.
If he's young enough, and this
Mess of Blues
during his half-season
In the Ghetto
passes next season, Delvis could still end up in a
Long, Black Limousine
bound for
Fame and Fortune
in The Big Apple. Or at least a cup of coffee and a
Clambake
in the majors. But
I Just Can't Help Believin'
that if he doesn't have a
Change of Habit
, he's gonna end up on thet
Mystery Train
back to writing
Love Letters
from the
Kentucky Rain
.
Thankyou...Thankyouverymuch.