The King Lives!

OK, not really.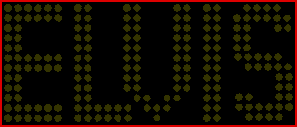 Elvis Aaron Presley, the first and only King of Rock and Roll, died 30 years ago today at his home in Memphis, Tennessee. He was 42 years old.

To commemorate this, I have compiled some lists for your perusing pleasure:

Current and Former MLB and Minor League Baseball Players Named Elvis:

Elvis Alayon, OF
Elvis Augusto Andrus, SS
Elvis Alberto Avendano, P
Elvis Ciprian, P
Elvis Leonel Corporan, 3B
Elvis N. Correa, P
Elvis Enrique Cruz, OF
Elvis De la Rosa, C
Elvis DeJesus, P
Elvis Hernandez, P (b. 04/27/1985)
Elvis Hernandez, OF (drafted from Cal. State in 1996)
Elvis Herrera, 2B/3B
Elvis Jimenez, OF (played in low minors in 1994-95)
Elvis Jimenez, P (b. 08/30/1985)
Elvis Lara, 2B
Elvis D. Montilla, P
Elvis Morel, 2B
Elvis Pena, 2B/SS (only Elvis ever to make it to The Show)
Elvis Andres Perez, P
Elvis Polanco, P
Elvis Reyes, P ('Reyes' is Spanish for 'kings'...kind of redundant, isnt it?)
Elvis Romero, P

Also, there was a player named Delvis Lantigua who was in the Yankees organization for a while. I had a little fun with his name in a blog post I wrote a few years ago.

Notable Major-Leaguers Named (or Nick-Named) "King":

King Bailey. Linwood C. Bailey pitched one game in 1895. He gave up 8 runs in 8 innings, went 2-for-4 with an RBI, and got the win.

King Cole, P, 1909-1915. Leonard Leslie Cole went 20-4 and 18-7 with the Cubs in 1910 and 1911, respectively, but never had another decent season after that.

"King" Felix Hernandez, currently the 21-year old anchor of the Seattle Mariners' pitching staff.

Carl Hubbell, "The Meal Ticket" or "King Carl". Hall of Fame pitcher won 253 major league games throwing mostly screwballs, including 20+ wins in five straight seasons and two NL MVP awards. In the 1934 All-Star game, he famously struck out five future Hall of Famers in a row. These were, in reverse order, Joe Cronin, Al Simmons, Jimmie Foxx, Lou Gehrig, and Babe Ruth, the King of Clout.

Charlie Keller, "King Kong", a 5-time All-Star outfielder with the Yankees in the 1930s and '40s, also played with Detroit.

King Kelly. Hall of Famer Michael Joseph Kelly played from 1878-93 and was a player/manager three of those years, winning a pennant in the NL rival Players League in 1890. Was arguably baseball's first "superstar" and scored 120+ runs in five different seasons, only one of which was as many as 125 games. Hit .348 or higher three different times and stole 50+ bases five times.

Frederick Francis "King" Lear, so nicknamed for obvious reasons. Had an unremarkable and brief career as a backup infielder around the end of WWI.

Charles Bernard "King" Lear, ditto, except that he was a pitcher.

Clarence Emmanuel "King" Lehr, again, nicknames for a Shakespearean character, though the spelling is a stretch. Hit .148 in 27 at-bats for the Phillies in 1911, playing OF, 2B and 3B.

Norm (Norman Carl Michael) "King" Lehr pitched four games in relief for the Indians in 1926, without getting a decision, and got the same nickname for the same reason. Apparently the sportswriters at the team were A) not terribly creative with nicknames and 2) really, really starved for someone to name "King" who would stick around for a while, so they dubbed everyone "King" if they could even remotely justify it, just in case.

Jack (John Albert) Morrissey, played infield and outfield for the Reds in 1902-1903, and might have gotten the King tag from his middle name. If he were alive today, his Bermanism would be John "King Albert in the Can" Morrissey, except that nobody under 40 would get that.

Clyde Edward King, Had an unremarkable career as a relief pitcher from 1944-1953, then followed it with a career as a Manager that spanned three decades! Of course, his only full managerial season was 1969, then he managed parts of 1970, '74, '75 and 1982, the last one being with the Yankees.

Jeff (Jeffrey Wayne) King, 1989-1999 had a largely unremarkable career as a corner infielder with the Pirates and Royals, though he did get to play on two playoff teams with the Bucs. Drove in 110+ runs and hit 30 and 28 homers in 1996 and 1997, respectively, but faded quickly after that.

Jim (James Hubert) King, 1955-1967 Hit .240 over 11 years, mostly with the Cubs in the 1950's anf the Washington Senators (Version 2.0) in the 1960's. Talk about born under a bad sign.

Ray King, 1999-2007 Only current major leaguer actually named King. With his 6th team in 9 years and not pitching well for the Nationals, so he may be done soon.

Silver King, 1886-1897 Charles Frederick King had some incredible years in the 1800's in the American Association and the Players League before joining the national League, but he fizzled out quickly. Apparently pitching 600 innings in a season isn't good for your arm. Who knew?

Jim Leyritz, 1990-2000 Baseball-Reference.com says that he was nicknamed "The King" but I don't remember anyone ever calling him that. Parlayed a couple of clutch postseason homers into an 11-year major league career.

Nellie (Nelson Joseph) King, 1954-1957 Had an unremarkable career as a relief pitcher with Pittsburgh, but made a name for himself as a Pirates radio announcer after his retirement from MLB.

Steve (Stephen F.) King, 1871-1872 Hit .396 in 29 games during the inaugural year of the National Association, 1871, then .305 the next year, then retired from baseball and has been writing creepy novels ever since.

Guy Isbel "King Tut" Tutwiler, 1911-1913, also nicknamed for obvious reasons, played briefly in 1911 and 1913 for the Tigers. Most notable thing about his career is that he got to play with Ty Cobb and Sam Crawford.

Larry (Lawrence King) Yount appeared (and I do mean appeared) in one game in 1971, during a situational double pitching change. He then immediately disappeared, without having thrown a pitch, swung a bat, or caught a ball, never to be seen in the majors again. Larry is the brother of Hall of Famer Robin Yount. Interestingly enough, Tommie Aaron, the comparatively talent-less kid brother of Hank Aaron, was used as a pinch hitter for the other team in the same game. Also, pitching for the Braves in that game was Phil Niekro, who is the brother of the Joe Niekro, who of course is the brother of Hall of Famer, er... Phil Niekro. Talk about coincidences.

George King Murray pitched really badly from 1922-1933 for the Yankees, Red Sox, Senators and White Sox. Baseball-reference.com says he was nicknamed "Smiler" and it must have been his happy personality that kept him in the Bigs, as it sure wasn't his pitching. Went 2-9 with a 6.72 ERA for the Sawx in 1924, a year in which the AL ERA was 4.35. Amazingly, two years later, he resurfaced with the Senators, pitched just as badly, though he went 6-3 this time. He pitched only 18 innings the next year, then showed up again for two games with the White Sox in 1933. he had been traded by the Red Sox along with two other players and $50K for future Hall of Famer Herb Pennock, back when the Red Sox served as the Yankees' top farm club, so maybe people thought he was worth something because of that.

Jim (James King) Romano pitched in three games for his hometown Brooklyn Dodgers in 1950, two relief appearances and one start, allowing six runs (4 earned) in 6.3 innings. And that was it.

Charlie ("King" Charles Otto) Schmutz pitched briefly and unremarkably for the Brooklyn Robins in 1914-1915. I'm guessing the King tag comes from the actual King Charles, the many British monarchs of that name, though that's not totally clear. Another desperate attempt by the sportswriters to find their leige. That's only fair, I suppose, given that the guy's real name means "dirt" in Yiddish and German.

Babe (Jay King) Towne caught 13 games (and pinch hit in one more) for the 1906 "Hitless Wonder" White Sox, who beat the cross-town Cubs in the World Series. None of his 10 hits in 36 at-bats went for extra bases, though he also walked seven times. Unfortunately he made four errors in those 13 games. He went 0-for-1 in the World Series and never played in the majors again.

Sol "King Solomon" White is a Hall of Famer who was a pioneer in the early Negro Leagues, a player, manager and executive who established and managed some of the best clubs in the Negro Leagues at the time. An educated man from Ohio, he also wrote the first book on the Negro Leagues, Sol White's History of Colored Baseball, in 1907, which has been republished several times since.

(William Aloysius) Bill "King" Brady, 1912-1912
(James Ward) King Brady, 1905-1912
Both were so-named for a prominent dime novel detective of the 1880's and 1890's, "Old King Brady". The former pitched in only one game, while the latter pitched between one and three games in five different seasons in the majors, but never more than that.

(King Lewis Albert) Lew Brockett, 1907-1911 Presumably named for the King of France from the Shakespearean plays, pitched intermittently for the Yankees back when they were the New York Highlanders, before they were any good.

Clay (Clayton King) Fauver, pitched one game, an 11-hit shutout in 1899, and was never seen in the majors again.

Zaza (Ervin King) Harvey, 1900-1902 Spent some time as an outfielder and pitcher with the Cubs, White Sox and Indians around the turn of the last century, back when the Cubs were the Orphans, the Indians were the Blues and Bronchos, and the White Sox were AL Champions in the pre-World Series era. He once collected six hits in a 9-inning game, but I can't figure out how he got nicknamed "Zaza."

John Gottleib "Big Jack" or "King" Karst played one game at third base for the Brooklyn Robins in 1915, and participated in a double play, but did not bat, and never appeared in the majors again.

(Walter Brockton) "King Bill" Kay played 12 games in the outfield and pinch hit in 13 more (gitting .333 in 60 at-bats) for the Washington Senators, worst team in the AL in 1907.

Guys Named King About Whom I Couldn't Think of Anything Interesting to Write:
Lore (Verne) "King" Bader, 1912-1918
Chick (Charles Gilbert) King, 1954-1959
Curtis Albert King, 1997-1999
Eric Stephen King, 1986-1992
Hal (Harold) King, 1967-1974
Kevin Ray King, 1993-1995
Lee King, 1916-1922
(Edward) Lee King, 1916-1919
Lynn Paul King, 1935-1939
Mart (Marshal Ney) King, 1871-1872
Sam (Samuel Warren) King, 1884-1884

And of course, last but not finally, there was Jim Presley, who played eight years in the majors, mostly with Seattle, as a third baseman. He was the classic "swing hard in case you hit it" type of batter, who mashed 24 or more homers three years in a row, but also struck out 100+ times six years in a row. he hit .247/.290/.420 in over 3,500 major league at-bats, striking out 859 times in 959 games, though he was an All-Star in 1986, when he drove in 107 runs and smacked 27 homers. He's now the hitting coach for the Florida Marlins. Answers.com says his nickname was "Hound Dog", though baseball-reference.com makes no mention of that.

Thank you. Thankyouverymuch.